Arthroscopy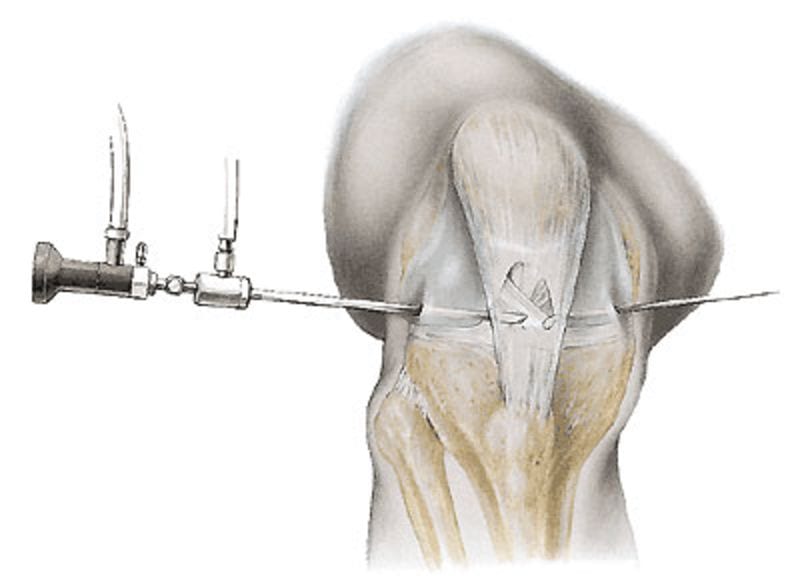 During arthroscopy , a telescope with attached fibre optic cable is inserted into the joint to be examined through a thin tube (diameter 4 mm).

The images from inside the joint are transmitted from a video camera to one or several monitors, via the telescope. The surgeon and possibly also the patient, can then follow the operation directly on the screen. For joint lavage , a small cannula is then usually inserted e.g. inside the knee.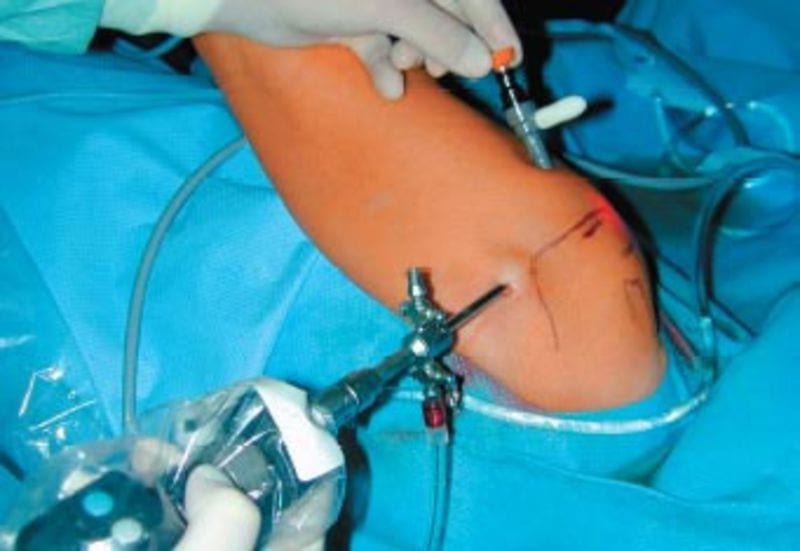 A palpating hook and other instruments can be inserted through a small additional opening. The procedure can last between 20 and 60 minutes (even longer for cruciate ligament operations and is carried out under general or local anaesthesia (e.g. epidural).

Arthroscopic operations are primarily carried out on knee and shoulder joints. Due to increasing experience, the smaller, and narrower joints, such as hips, wrists, ankles, elbows and even finger joints, are also being treated more often by means of arthroscopy in the meantime.
More questions?
Our experts are happy to help you
Just give us a call!
Bitte beachten Sie, dass sich medizinische Indikationen und Therapien ständig ändern. Teilweise erfolgen diese Veränderungen rascher, als Univ.Prof. Dr. Christian Gäbler zeitlich imstande ist, die Homepage zu aktualisieren. Manche Informationen zu Dosierung, Verabreichung und Zusammensetzungen von Medikamenten können sich inzwischen geändert haben. Das Lesen einer Internetseite kann den Besuch beim Arzt nicht ersetzen - es kann sein, dass Ihnen bei einer Untersuchung und anschliessenden Besprechung durch Ihren Arzt auch andere Informationen durch neue wissenschaftliche Erkenntnisse mitgeteilt werden.