Stress Fractures
The stress fracture is also called a fatigue fracture. It relates to relatively common overexertion damage to the locomotor system that is often detected late. Stress fractures mainly occur in the region of the lower extremities and require frequent, often cyclical, exertion. Stress fractures often occur in competitive athletes, but also soldiers after particularly long foot marches and are therefore also called "march fractures".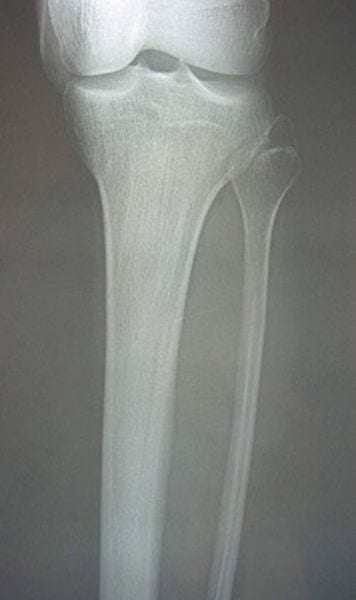 X-ray images must be taken for investigation. A confirmed diagnosis, however, is made using magnetic resonance imaging (MRI).
Treatment consists of consistent investigation of possible Malpositions of the locomotor system, which could lead to excessive exertion, and the treatment thereof. Once malpositions have been ruled out, intensive physical therapy is commenced, as well as a pause in training, which can last up to eight weeks depending on the symptoms and the severity of the stress fracture. During the pause in training, other sport and build-up options can be followed.
For further information please also see:
Medicine Worldwide: Sports injuries
More questions?
Our experts are happy to help you
Just give us a call!
Bitte beachten Sie, dass sich medizinische Indikationen und Therapien ständig ändern. Teilweise erfolgen diese Veränderungen rascher, als Univ.Prof. Dr. Christian Gäbler zeitlich imstande ist, die Homepage zu aktualisieren. Manche Informationen zu Dosierung, Verabreichung und Zusammensetzungen von Medikamenten können sich inzwischen geändert haben. Das Lesen einer Internetseite kann den Besuch beim Arzt nicht ersetzen - es kann sein, dass Ihnen bei einer Untersuchung und anschliessenden Besprechung durch Ihren Arzt auch andere Informationen durch neue wissenschaftliche Erkenntnisse mitgeteilt werden.