Repuls Infrared Therapy
REPULS infrared light therapy, developed through years of research at the Vienna University of Technology, is a new, particularly gentle, and fast-acting method of accelerating the healing process.
The pulsed cold red light works in the wavelength range of 610–670 nm and penetrates (without generating heat) deeper into the tissue than conventional UV rays, thus stimulating the metabolism even for deep-seated diseases and injuries.
The REPULSE deep emitter affects the organic molecules (12-oxo-LTB4) of diseased or injured tissue. These molecules, which serve as inflammatory messengers, are broken down and harmlessly flushed out via the bloodstream. This mechanism helps inflammation heal significantly faster. No side effects have been shown for REPULS therapy.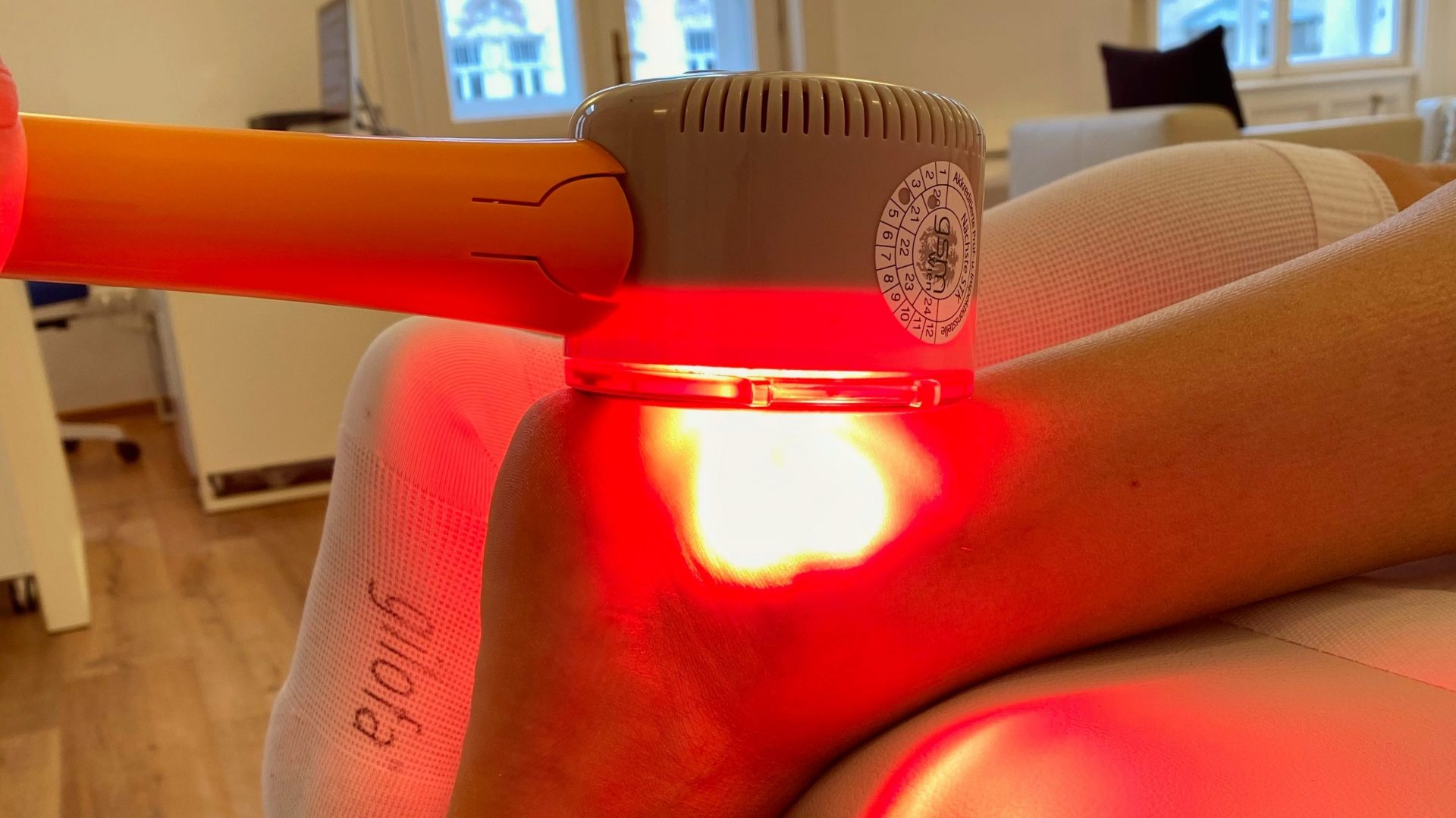 Therapy with REPULS infrared light:
speeds the healing of inflammation, thus bringing quick pain relief
is done out by placing the REPULSE light emitter on the patient's skin
takes 20 to 30 minutes per session
can be done twice a day
gives results after just a few treatments
has no side effects
is suitable for all ages (including children)
may not be used with pacemakers or other electronic implants.
Dr. Gäbler achieves excellent results with pulsed red light therapy, as the REPULSE light emitter significantly accelerates the healing of inflammation.
ATTENTION: The REPULS light emitter may only be used with safety glasses.
The Costs associated with REPULS therapy are listed here.
For further information please also see: https://www.repuls.at
Please note that medical indications and therapies are constantly changing and evolving. Sometimes these changes occur more rapidly than Dr. Gäbler is able to update the homepage. Detailed information about the dosage, administration, and composition of medications may have changed since the last update. Reading a website is never a substitute for visiting your doctor. An examination by and discussion with your doctor can provide significant additional information for you based on your personal diagnosis and the latest scientific findings. Please note that surgeries and outpatient procedures are not performed on the premises of the Sportambulatorium Wien.