Repuls therapy
Bei dem REPULS-Tiefenstrahler handelt es sich um eine neue, besonders schonend und schnell wirkende Methode, die in mehrjähriger Forschung an der Technischen Universität Wien entwickelt wurde um Heilungsprozesse zu fördern.
The pulsed, cold red light works in the wavelength range of 610-670 nm and penetrates (without heat generation) deeper into the tissue than conventional UV light - thus stimulating its metabolism even in the case of deep-seated diseases and injuries.
The REPULSE deep emitter influences organic molecules (12-oxo-LTB4) in the diseased or injured tissue, which serve as inflammatory messengers, in such a way that they are broken down and then transported away harmlessly via the bloodstream. Due to this mechanism of action, inflammations can heal significantly faster and no side effects of REPULS therapy have been described.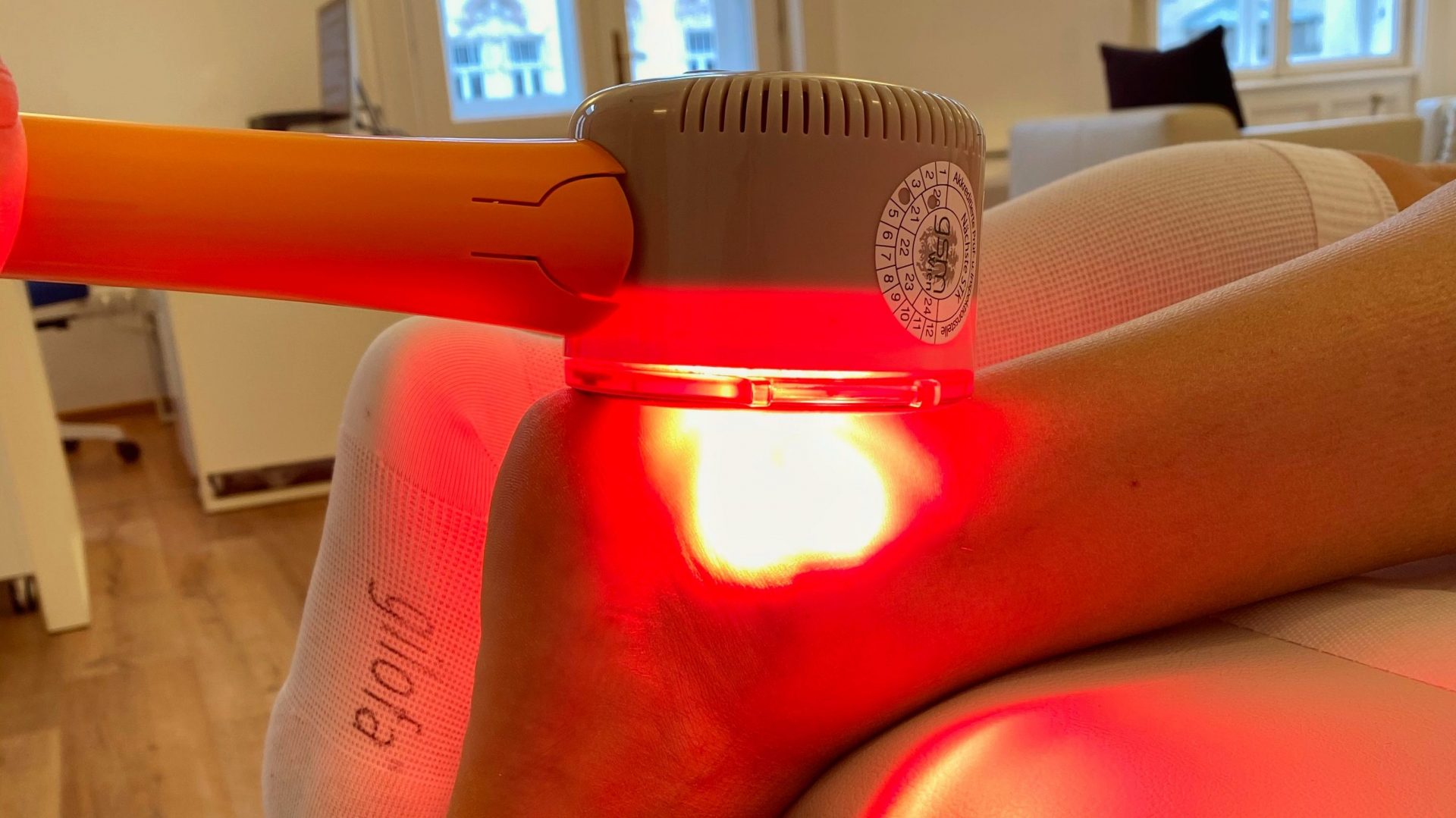 The therapy with the REPULS depth radiator:
Promotes rapid healing of inflammatory processes and thus rapid pain relief
Is carried out by placing the REPULSE depth radiator on the skin
Takes 20 to 30 minutes
Can be done 2 times a day
Shows effect after only a few treatments
Is free of side effects
Is suitable for all ages (also for children)
Can´t be used with pacemakers or other electronic implants
Univ. Prof. Dr. Christian Gäbler's results with this pulsed red light are extremely positive, as the REPULSE depth-radiator significantly accelerates the subsidence of inflammations.
ATTENTION: The REPULS depth radiator may only be used with safety glasses.
Costs für die REPULS Therapie sind aufgelistet here.
For further information please also see: https://www.repuls.at
Bitte beachten Sie, dass sich medizinische Indikationen und Therapien ständig ändern. Teilweise erfolgen diese Veränderungen rascher, als Univ.Prof. Dr. Christian Gäbler zeitlich imstande ist, die Homepage zu aktualisieren. Manche Informationen zu Dosierung, Verabreichung und Zusammensetzungen von Medikamenten können sich inzwischen geändert haben. Das Lesen einer Internetseite kann den Besuch beim Arzt nicht ersetzen - es kann sein, dass Ihnen bei einer Untersuchung und anschliessenden Besprechung durch Ihren Arzt auch andere Informationen durch neue wissenschaftliche Erkenntnisse mitgeteilt werden.